Happy 4th of July everyone!!! Here's a few photos from
Take it to the Streets
4th of July celebration. The kids had so much fun playing with water balloons, on the slip and slide, watermelon seed spitting contest and a bunch of other games.
And that is how you slip and slide!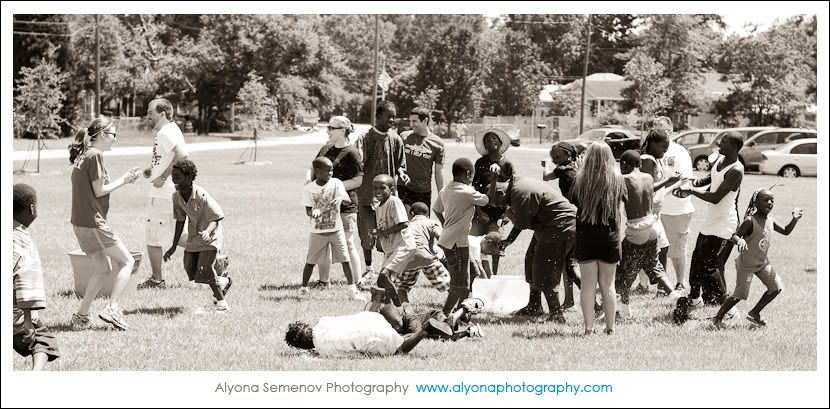 The kids had more fun eating the watermelon than spitting out the seeds.